Description of This Research Line
Under the influence of digital technologies, the basic structure of political and social orders is challenged, power relationships are changing, and the envisaged transformation towards sustainable societies calls for unprecedented global regulatory measures. These changes are fundamentally reshaping the social fabric of the world on which our moral principles and political commitments rest and force us to reconsider the content and the scope of basic moral convictions and raise questions of human control over social and political processes.
In this research line The Future of a Fair and Free Society we try to map how the changes in social relations, social structures, social institutions, and democratic practices, brought about by SDTs affect the basic concepts of social and political philosophy. We work on the following clusters of questions:
How can we realize basic normative ideas – such as democratic control, social justice, individual rights, and solidarity – under the conditions created by SDTs? How can we optimally use new opportunities offered by SDTs?
To what extent are those normative concepts and the normative frameworks used in ethics, social, and political philosophy adequate to analyze the effects of SDTs, including their side effects? And if they are not, how should we adjust them?
How can we regulate SDTs and how should we empower our social and political institutions to enable political and societal decision-making that leads to morally justified innovations?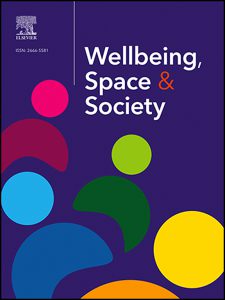 Emotions and Digital Well-Being. The Rationalistic Bias of Social Media Design in Online Deliberations. Book Chapter
In: In C. Burr, & L. Floridi (Eds.), Ethics of Digital Well-Being (pp. 139-150). Cham: Springer. , 2020.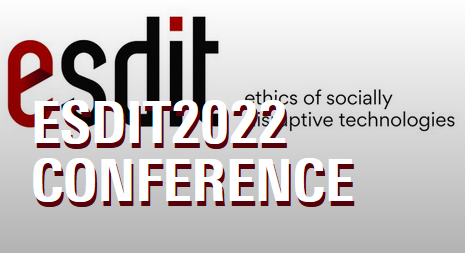 The objective of the conference is to study and ethically assess the transformative consequences of these emerging technologies, of social institutions, the environment, human relations, personal identities, thought and language. There will be a particular focus on challenges of disruptive technologies to key concepts and values, like "truth", "agency", "democracy", "human nature" and "life".
Research Line Coordinator(s)
Prof. dr. Thomas Bäck
Dr. Maren Behrensen
Prof. dr. Neelke Doorn
Dr. Juan M Durán
Dr. Aafke Fraaije
Dr. Dorothea Gädeke
Arthur Gwagwa
Dr. Adam Henschke
Dr. Patrik Hummel
Sammie Jansen
Dr. Dominic Lenzi
Samuela Marchiori
Dr. Lavinia Marin
Dr. Uwe Matzat
Karen Moesker
Elisa Paiusco
Ing. Patricia Reyes Benavides
Prof. dr. Ingrid Robeyns
Prof. dr. Sabine Roeser
Prof. Lambèr Royakkers
Dr. Mirko Tobias Schäfer
Dr. Andreas Spahn
Joseph  Sta. Maria
Dr. Emily Sullivan
Prof. dr. Jeroen van den  Hoven
Roxanne van der Puil
Prof. dr. Marcel Verweij
Dr. Elena Ziliotti