The International Conference Ethics of Socially Disruptive Technologies (ESDIT2022) will be held on 6&7 October in the Netherlands.
This is a major academic conference in 2022, organized by a consortium of 7 universities in the Netherlands. The focus is on those new technologies that are disruptive & transformative of society: artificial intelligence, robotics, neurotechnology, synthetic biology, 3D printing, energy transition technologies, and others.
About the conference
The objective of the conference is to study and ethically assess the transformative consequences of these emerging technologies, of social institutions, the environment, human relations, personal identities, thought and language. There is a particular focus on challenges of disruptive technologies to key concepts and values, like "truth", "agency", "democracy", "human nature" and "life".
Jessica Nihlén Fahlquist
is associate professor of practical philosophy and a senior lecturer in biomedical ethics at the Centre for Research Ethics and Bioethics. Her research focuses on concepts and notions of moral responsibility in different contexts. She has published articles in public health ethics, risk ethics, the ethics of technology and environmental ethics. Jessica Nihlén Fahlquist received her PhD in Philosophy at the Division of Philosophy at the Royal Institute of Technology in Stockholm in 2008. She has conducted two postdoctoral projects at the Ethics and Philosophy of Technology Section at Delft University of Technology and been a visiting scholar at Yale Law School. From October 2021 to April 2022, she was a visiting professor at the Department of Philosophy at Queen's University in Canada.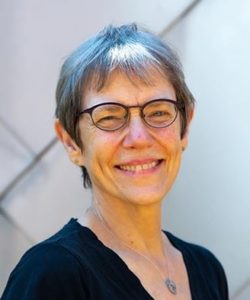 Sally Haslanger
is Ford Professor of Philosophy and Women's and Gender Studies at MIT. She also teaches in MIT D-Lab, a hands-on program using participatory design to create inclusive, accessible, and sustainable solutions to global poverty challenges. Broadly speaking, her philosophical work links issues of social justice with contemporary work in epistemology, metaphysics, philosophy of language, and philosophy of mind. A collection of her papers that represent this effort over twenty years was collected in
Resisting Reality: Social Construction and Social Critique
(Oxford 2012); it received the Joseph B. Gittler award for outstanding work in philosophy of the social sciences. She recently co-authored
What is Race: Four Philosophical Views
(Oxford 2019) with Joshua Glasgow, Chike Jeffers and Quayshawn Spencer. She is currently finishing a book,
Doing Justice to the Social
that is under contract with OUP. In 2013-4, she was the President of the Eastern Division of the American Philosophical Association; in 2015, she was elected to the American Academy of Arts and Sciences.  See also:
http://sallyhaslanger.weebly.com
Mathias Risse
 is Berthold Beitz Professor in Human Rights, Global Affairs and Philosophy and Director of the Carr Center for Human Rights Policy at Harvard University. His work primarily addresses questions of global justice ranging from human rights, inequality, taxation, trade and immigration to climate change, obligations to future generations and the future of technology, especially also the impact of artificial intelligence on a range of normative issues. He has also worked on questions in ethics, decision theory and 19th century German philosophy, especially Nietzsche.
KEYNOTE SPEAKERS OUTLINE
Keynote Speaker: Sally Haslanger
 "Co-Designing Social Justice"
A characteristic of critical theories is that they resist formulaic solutions to social problems based on a priori theory. Behind this is a commitment to the epistemic and social empowerment of the oppressed so that they can solve their own problems. I argue that we can best understand this epistemic commitment by exploring the path dependency of value.  If values are contingent historically and materially grounded constructions, then a priori inquiry will have only a limited role to play in achieving social justice. I will briefly discuss a case study of participatory design in rural Kenya showing how material and embodied engagement in co-design can have an impact. I argue that such path dependency is compatible with values – and social justice – being objective, but not to be discovered by ideal theory.
BIO
Sally Haslanger is Ford Professor of Philosophy and Women's and Gender Studies at MIT. She also teaches in MIT D-Lab, a hands-on program using participatory design to create inclusive, accessible, and sustainable solutions to global poverty challenges. Broadly speaking, her philosophical work links issues of social justice with contemporary work in epistemology, metaphysics, philosophy of language, and philosophy of mind. A collection of her papers that represent this effort over twenty years was collected in Resisting Reality: Social Construction and Social Critique (Oxford 2012); it received the Joseph B. Gittler award for outstanding work in philosophy of the social sciences. She recently co-authored What is Race: Four Philosophical Views (Oxford 2019) with Joshua Glasgow, Chike Jeffers and Quayshawn Spencer. She is currently finishing a book, Doing Justice to the Social that is under contract with OUP. In 2013-4, she was the President of the Eastern Division of the American Philosophical Association; in 2015, she was elected to the American Academy of Arts and Sciences.  See also: http://sallyhaslanger.weebly.com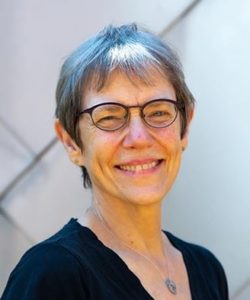 TRACK KEYNOTE SPEAKERS OUTLINE
Track 1: John Danaher (NUI Galway)
Track 2: Lena Kästner (University of Bayreuth)
Glassboxing AI
Complex artificial intelligence (AI) systems are often considered black boxes. At the same time, they are becoming increasingly prevalent in modern our lives. As a result, there is an increasing demand to turn these black boxes into glass boxes, viz. make AI systems explainable and their behaviour intelligible. But how should this be achieved? Recent debates about explainable AI (XAI) focus on deploying specific algorithms and tools in specific contexts, uncovering explanatorily relevant information in a single shot. However, looking at the life sciences we know that uncovering how a system behaves as a functional whole is rarely achieved in a single shot. Rather, it takes a lengthy investigative process relying on a combination of different strategies and manipulations. Employing these strategies in XAI holds the potential to significantly enrich the field.
BIO
Lena Kästner is professor for philosophy, computer science and AI at the University of Bayreuth. Her research focuses on explaining the behavior of natural and artificial intelligent systems. Prof. Kästner has a background in cognitive science and neuroscience; she received her PhD in philosophy from Ruhr-University Bochum in 2014 and has held positions at Humboldt Universität zu Berlin, Saarland University and Tilburg University before moving to Bayreuth. She's currently head-PI of the project Explainable Intelligent Systems (EIS; www.eis.science) funded by the Volkswagen Foundation.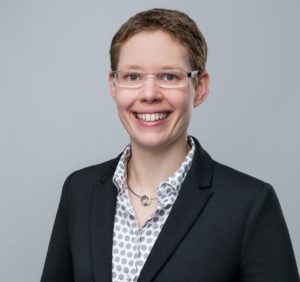 Track 3: Jeroen van den Hoven (TU Delft), Eleonora Viganò (University of Zurich)
Filters of the user's open future. How digital well-being technologies shape our good lives and future selves
In this talk, I will deal with an ethical issue concerning the future selves and good lives of people using digital well-being technologies, which aim to improve mental or physical well-being.
I will show that, as the recommendation algorithms of such technologies employ the user's past data and/or data coming from subjects similar to the user, they tend to create a homogeneous digital environment limiting the variety and diversity of the choice options. In the long run, this reduces the possibility of the user's future self to experiment with life opportunities and versions of themselves. The result is a limitation of the good life of the user's future self in terms of life experience, authenticity, and self-knowledge.
BIO
Eleonora Viganò's is Postdoctoral Researcher at the Institute of Biomedical Ethics and History of Medicine, at the University of Zurich. She was recently the Executive Manager of the ELSI-Task-Force for the Swiss National Research Programme 75 "Big Data" and developed the moral aspects of the Swiss National Research Programme 77 project "Socially acceptable AI and fairness trade‐offs in predictive analytics".
Her main research areas are Neuroscience of Ethics and Digital Ethics. She is currently working on the ethical issues of digital technologies aiming to improve people's well-being.
Her latest publication is the book "Moral choices for our future selves" for the series Routledge Focus on Philosophy.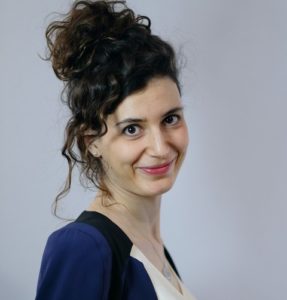 Track 5: Shen-yi Liao (University of Puget Sound)
Materialized Oppression in Medical Tools and Technologies
It is well-known that racism is encoded into the social practices and institutions of medicine. Less well-known is that racism is encoded into the material artifacts of medicine. We argue that many medical devices are not merely biased, but materialize oppression. An oppressive device exhibits a harmful bias that reflects and perpetuates unjust power relations. Using pulse oximeters and spirometers as case studies, we show how medical devices can materialize oppression along various axes of social difference, including race, gender, class, and ability. Our account uses political philosophy and cognitive science to give a theoretical basis for understanding materialized oppression, explaining how artifacts encode and carry oppressive ideas from the past to the present and future.
Oppressive medical devices present a moral aggregation problem. To remedy this problem, we suggest redundantly layered solutions that are coordinated to disrupt reciprocal causal connections between the attitudes, practices, and artifacts of oppressive systems.
[co-authored with Vanessa Carbonell]
BIO
Shen-yi Liao is an associate professor at University of Puget Sound in the philosophy department; and also affiliated with the Asian studies, bioethics, gender & queer studies, and neuroscience interdisciplinary programs. His current book project is about objects and spaces where cognition meets oppression. He also does research on imagination, experimental philosophy, aesthetics, and language.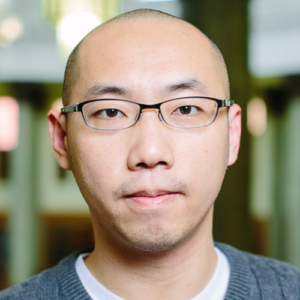 Track 8: Hub Zwart (Erasmus University Rotterdam)
Hub Zwart
(1960) studied philosophy and psychology at Radboud University Nijmegen and defended his thesis in 1993 (cum laude). In 2000 he became full Professor of Philosophy at the 
Faculty of Science 
RU Nijmegen. In 2018 he was appointed as Dean of 
Erasmus School of Philosophy
 (Erasmus University Rotterdam). He is editor-in-chief of the 
Library for Ethics and Applied Philosophy
 (Springer). His research develops a philosophical (dialectical) perspective on contemporary technoscience within the broader context of contemporary culture.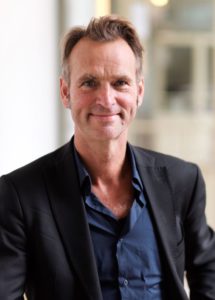 Track 6: C. Thi Nguyen (University of Utah), Regina Rini (University of York)
Track 7: Susanna Lindberg (Leiden University)
Susanna Lindberg
is a professor of continental philosophy at the University of Leiden, Netherlands. She is a specialist of German idealism, phenomenology, and contemporary French philosophy. In recent years, her research has carried on the question of technology.
After earning a PhD at the University of Strasbourg, she has worked as researcher at the University of Helsinki and at the Université Paris Ouest Nanterre; as lecturer and professor at the University of Tampere, and as core fellow at the Collegium for Advanced Studies of the University of Helsinki.
Her publications include From Technological Humanity to Bio-Technical Existence (forthcoming at SUNY, 2023) Techniques en philosophie (Hermann, 2020), Le monde défait. L'être au monde aujourd'hui (Hermann, 2016), Heidegger contre Hegel: Les irréconciliables, and Entre Heidegger et Hegel: L'éclosion et vie de l'être (L'Harmattan, 2010). She also has edited several collected volumes, notably The Ethos of Digital Environments. Technology, Literary Theory and Philosophy (with Hana ROine, forthcoming at Routledge,, 2021), The End of the World (with Marcia Sá Cavalcante Schuback, Rowman and Littlefield, 2017) and Europe Beyond Universalism and Particularism (with Sergei Prozorov and Mika Ojakangas, Palgrave Macmillan, 2014). In addition to this, she has published number of academic articles.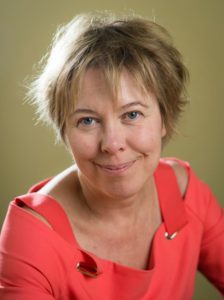 Track 9: Martin Drenthen (Radboud University)
Rewilding as disruptive technology
Rewilding is an increasingly popular strategy in nature conservation and ecological restoration. It is sometimes defined as "a progressive approach to conservation" that does not so much aim to restore ecosystems to their previous state, but instead focus on "restoring natural processes to shape land and sea". Yet, despite its popularity, rewilding is also highly controversial, especially when applied in culturally saturated landscapes. In this paper I examine what is morally at stake in debates between proponents of rewilding and those that see rewidling as a threat to traditional cultural landscapes worthy of protection. I will argue that rewilding should not only be understood as a conservation practice, but also as a disruptive eco-technology. Rewilding implies a radical non-anthropocentric normative reinterpretation of landscape and human history that calls for a critical re-examination of the cultural identities that are based on that history.
BIO
Martin Drenthen is Associate Professor of Environmental Philosophy at the Institute for Science in Society (ISiS) at Radboud University in Nijmegen (Netherlands).
His research topics include environmental hermeneutics, ethics of place, philosophy of landscape, the ethics of environmental restoration and rewilding, and the ethics of wolf resurgence. He was project leader of the research project 'Reading the Landscape' which focuses on the relation between notions of moral identity and interpretations of landscape in ethical issues regarding rewilding and landscape conservation. Currently, his research focuses on ethical issues related to cohabitation with resurging unruly wildlife.
He published extensively on environmental philosophy in both Dutch and English. He co-edited New Visions of Nature. Complexity and Authenticity (Springer 2009), Interpreting Nature. The Emerging Field of Environmental Hermeneutics (Fordham University Press, 2013), and Environmental Aesthetics. Crossing Divides and Breaking Ground (Fordham University Press,2014), and Old World and New World World Perspectives in Environmental Philosophy. Transatlantic Conversations (Springer 2014). He is author of Grenzen aan wildheid [2003, in Dutch], on the meaning of Nietzsche's critique of morality for environmental ethics. His 2018 book Natuur in mensenland [in Dutch] explores the moral significance of rewilding in old cultural landscapes. His most recent book Hek [2020, in Dutch] examines the ethics of the border between agricultural land and nature areas.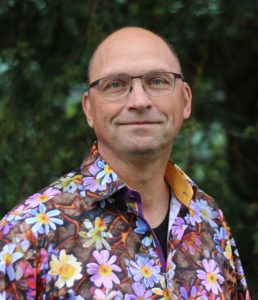 Track 10: Manuel Gustavo Isaac (University of Zurich), David Ludwig (Wageningen University), Paul-Mikhail Podosky (Macquarie University), Catarina Dutilh Novaes (VU Amsterdam)
Manuel Gustavo Isaac was a Swiss NSF Research Fellow at the University of Zurich. He has conducted as PI four postdoctoral research projects on conceptual engineering funded by prestigious fellowships and grants in Amsterdam (ILLC), Barcelona (LOGOS), St Andrews (ARCHÉ), and Zurich. His work has been published in Philosophy Compass, Erkenntnis, Ratio, Philosophia, Inquiry, Synthese, and History and Philosophy of Logic, among other venues. In Spring 2020, he launched for 5 seasons the Conceptual Engineering Online Seminar series. He is the creator of the Conceptual Engineering YouTube channel and the initiator of the Conceptual Engineering Network.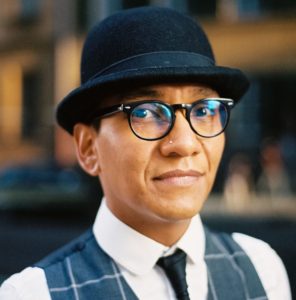 ____
Gender is not a peppered moth: What attitude should we take towards conceptual engineering? 
A split is drawn between cautious pessimists and cautious optimists in conceptual engineering. Where the former worries that concepts are hard to engineer because they are, in a very strong sense, "out of our control," the latter accepts that control is possible, but still very hard. However, this doesn't exhaust the space of possible attitudes. Personally, I have no idea what to feel. In this talk, I show that when we attend closely to the conditions of our conceptual environment, we will see that the burden of implementation cannot be placed on the shoulders of individuals. But nor can we rely on existing social infrastructure to get our concepts to stick. In the end, it is hard not to be a cautious pessimist: conceptual engineering just seems infeasible. This offers grounds for thinking that, when it comes to the normativity of conceptual engineering, our attention is better focused on cultivating the right conditions for conceptual uptake, rather than taking our chances with a world designed to keep things conceptually as they are.
BIO
Paul-Mikhail Catapang Podosky (he/they) is a Filipinx philosopher, passionate about all things relating to human drama. Paul's research investigates the limits of conceptual engineering as a tool for promoting social justice, and in the critical philosophy of race and gender, he explores the politics of classification, with a specific focus on mixed-race identity. Previously, he was Global Perspectives on Society Fellow at New York University, and presently he is Lecturer in Philosophy at Macquarie University.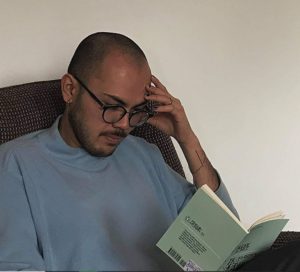 Track 11: Chiara Lisciandra (University of Munich)
The Science and Ethics of Academic Search Engines
Search engines of scientific literature like the Web of Science, Scopus, and Google Scholar draw on citation ranking algorithms. These new technologies have acquired an increasingly relevant role in scientific research. By complementing traditional academic libraries, they have fundamentally changed the way in which scientists conduct the search and selection of relevant literature. This talk discusses some of the epistemic and ethical consequences of this shift, both for the development of science and for the distribution of scientists' recognition and rewards. Moving from here, the final part of the talk discusses some normative aspects that search engines bring into play, concerning both objectivity in literature search and fairness in the assessment criteria of scientists.
_
Chiara Lisciandra is a Humboldt Experienced Researcher at the Munich Center for Mathematical Philosophy, University of Munich. She received her Ph.D. in Logic and Philosophy of Science from Tilburg University, The Netherlands. Before Munich, she held positions in Germany, Finland, and the Netherlands. For more information, see Chiara's website.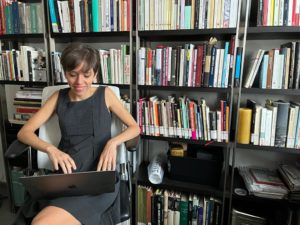 Track 13: PANEL (Diana Martin, Jessica Morley, Marc Steen, Mihalis Kritikos, Joyca Lacroix)
Diana Adela Martin
 is a Postdoctoral researcher at TU Eindhoven affiliated with the European project SCALINGS about scaling-up co-creation across Europe. Her areas of expertise are ethics and responsibility in engineering education. Diana is also a social entrepreneur, having founded in Romania the educational NGO Link Education and Practice (2008-2016). For her projects enhancing academia-private sector cooperation, she was selected by the European Forum Alpbach as one of Europe's innovators in tackling inequality in education (2015). In 2022, Diana co-founded with Andrea Gammon the OZSW group Engineering Ethics.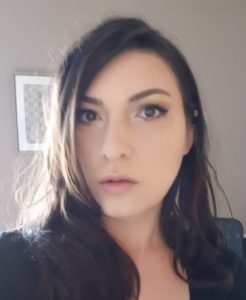 ___
Marc Steen works as a senior research scientist at TNO, a Dutch research and technology organization. He earned MSc, PDEng and PhD degrees in Industrial Design Engineering at Delft University of Technology. He is an expert in Human-Centred Design, Value-Sensitive Design, and Responsible Innovation. His mission is to support organizations to use technologies in ways that help to create a just society and to promote people's flourishing. He asks uneasy questions about technologies, especially about the ethics involved in the design and application of algorithms and artificial intelligence. His first book 'Ethics for people who work in tech', will be published by Routledge/CRC Press in October 2022.
REGISTRATION
CONFERENCE FULLY BOOKED
The registration for the ESDiT2022 conference was open until 5 September 2022. The standard conference fee was €125, €75 for Postdoctoral Students and free of charge for members of the ESDiT consortium.
IMPORTANT DATES
Deadline for abstract submission: 22 May 2022
Decision about acceptance: 15 June 2022
Confirmation of participation for chosen presenters: 1 July 2022
Conference dates: 6 & 7 October 2022
VENUE
CORPUS Congress Centre
Willem Einthovenstraat 1
2342 BH Oegstgeest (near) Leiden – the Netherlands
ACCOMMODATION
CONTACT INFORMATION
ESDiT Conference Secretariat:
esdit2022-bms@utwente.nl
PROGRAM COMMITTEE
Philip Brey (University of Twente), chair
Vincent Blok (Wageningen University & Research)
Michael Klenk (Delft University of Technology)
Sven Nyholm (Utrecht University)
Elena Ziliotti (Delft University of Technology)
ORGANIZING COMMITTEE
Patrik Hummel (Eindhoven University of Technology), track coordinator
Melanie Braamhaar (ESDiT programme manager)
Seeta Autar (ESDiT secretariat)
Ben Hofbauer (Delft University of Technology)
Julia Rijssenbeek (Wageningen University & Research)
ACKNOWLEDGEMENT
This conference is funded by the Dutch Research Council (NWO), the participating universities (University of Twente, Delft University of Technology, Eindhoven University of Technology, Wageningen University & Research, Utrecht University, UMC Utrecht, Leiden University) in the ESDiT programme and the Faculty of Behavioural, Management and Social Sciences (BMS) of University of Twente.